Placing top-tier candidates with industry-leading companies
We have a precise first-hand understanding in the areas of EQUITY COMPENSATION and FINANCE and take a proactive approach to finding candidates. Our clients are most impressed with our dedication, personalized service, honesty, and unmatched knowledge of our focus areas.  Our ability to find employees in an extremely tight market is second to none.
We are honored that so much of our business comes from existing clients and referrals – that speaks to the high quality of service that we offer.  Our extensive network allows our clients immediate access to top talent.
Why Bruno Recruiting Group
Knowledge of the market
Not all recruiters are the same. Specialized jobs require specialized expertise. Unlike a generalist recruiter, a specialist recruiter will have their finger on the pulse of the areas that they specialize in. At the Bruno Recruiting Group, we do just that! As experts in our field, we are well-versed in industry terminology, job requirements and hiring obstacles. We know the available talent, where and how to reach them. We are able to read between the lines and make intuitive connections because of our detailed knowledge about our focus areas and our candidate network.
We can advise on compensation ranges, career expectations, available skill-sets and current hiring complexities. For companies struggling to attract talent, we can advise on alternative solutions and help promote your brand. We are your partner and collaborator throughout your hiring process.
We are fortunate to work with some of the most notable, up-and-coming and prestigious clients. They range from first-round start-ups to Fortune 100 Companies. Our clients cover all industries.
We offer a number a flexible search options:
Direct-Hire Placement – Contingency & Retained Search
Temporary/Contract
Temp-to-Perm
Proven Process & Extended Reach
When you are looking to hire, you want top talent, however, top talent is not always looking for a new opportunity.  At the Bruno Recruiting Group, we are not "post and pray" recruiters who rely on job advertisements to attract candidates.  Because of our heavy involvement in our specialty areas, we have extensive networks of both passive candidates and referrals.  We will source and present you with only qualified candidates.  In addition, we will serve as a valuable intermediary throughout the entire hiring process:
Thorough vetting of the candidate utilizing both technical and behavioral questions
Managing candidate and client expectations
Collecting and sharing feedback to both parties
Negotiating terms
Reference checks
We will make every effort to ensure a win-win scenario
We will ensure that your organization and job opening are represented in a professional and appropriate manner
Time & Cost Efficiency
There are time and resource constraints to performing a thorough search, so it is often easier for managers to interview from an agency shortlist rather than review every incoming resume.  This will save companies both time and money and result in higher acceptance rates.
Trust—Integrity—Results
Our clients range from start-up companies to Fortune 100 companies and our candidates range from entry-level to executive.
Specialized positions require unique expertise. We specialize in finding candidates in…
EQUITY COMPENSATION

Stock Administration
Issuer and Vendor Searches
Public Company and Pre-IPO expertise
All Levels: Entry level to Director level searches
Corporate Paralegals
Transfer Agent
Compliance and Corporate Governance
FINANCIAL SERVICES

Wealth Management
Asset Management
Venture Capital/Private Equity
Hedge Fund
Investment Banking
FINANCE

Controllership
SEC Reporting
Financial Reporting
Accounting
FP&A
SOX Controls
Audit
OTHER

Human Resources
Executive Compensation
Total Rewards
Benefits
Payroll
Executive/Administrative Support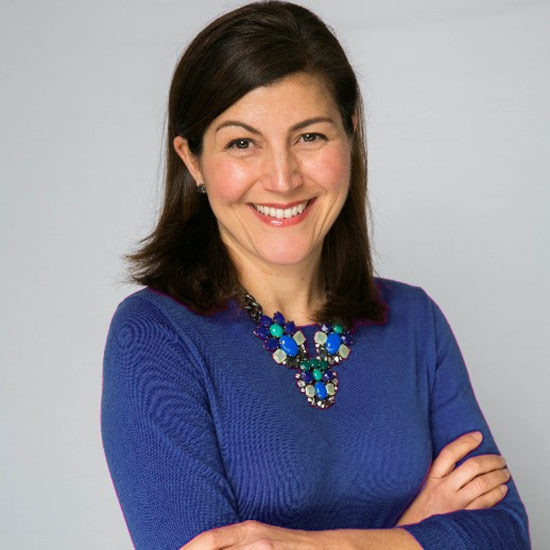 PRESIDENT
Becky A. Bruno
Becky Bruno is a trusted and respected executive recruiter who feels truly passionate about helping unite top talent with leading companies. Becky has 20 years of experience in the equity compensation, financial services and recruiting industries. She began her career selling stock administration record-keeping software and eventually went on to work as a Corporate Vice President at both UBS Financial Services, Inc. and Smith Barney/Morgan Stanley Inc. While her focus encompassed many areas of wealth management, she was always heavily involved in the areas of equity compensation and employee benefits. A former Financial Advisor, Becky has held her Series 7, 63 and California Life Insurance licenses.
Becky received her Bachelor's Degree from California Polytechnic State University, San Luis Obispo. She is an active member of the National Association of Stock Plan Professionals (NASPP) and is a frequent speaker at local meetings.
In her spare time, Becky has been involved with The Junior League of San Francisco, a volunteer for CASA (Court Appointed Special Advocates) for children, and has served as a local and regional Advisor for Kappa Alpha Theta at both Stanford and UC Berkeley. An avid cook and traveler, Becky lives in the San Francisco bay area with her husband and two young children.